Product Description:
Make corners as seamless as possible with these Airolam post forming laminates. With its ability to bend up to a radius 6mm, Airolam laminates are perfect choice for your interiors. They are intended for both vertical and horizontal applications, and can be post formed without losing the grain or pattern. Armed with added flexibility and malleability, these laminates are ideal for application on shutters, counter tops, furniture tops etc.
Post Forming Laminates also add functionality to the ambiance. It prevents water seepage in crevices while retaining moisture. Available in thickness of 0.7mm, in woods, solids and various abstract patterns.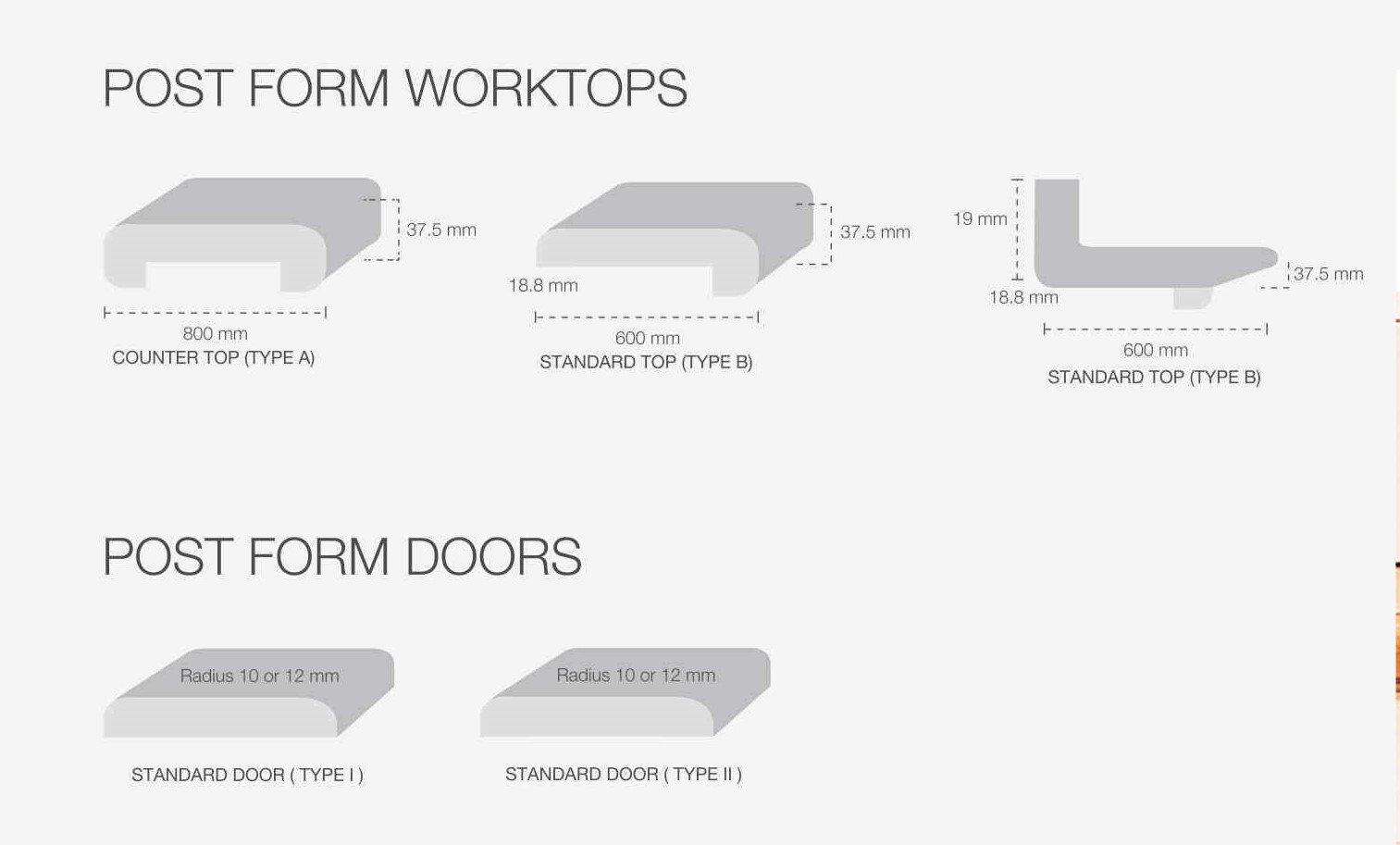 Application
Executive tables
Modular office systems
Computer workstations
Kitchen cabinet doors and shutters
Storage cabinet doors
Shelving Systems
Sizes Available: 1220mm x 2440mm
Thickness Available: 0.6mm